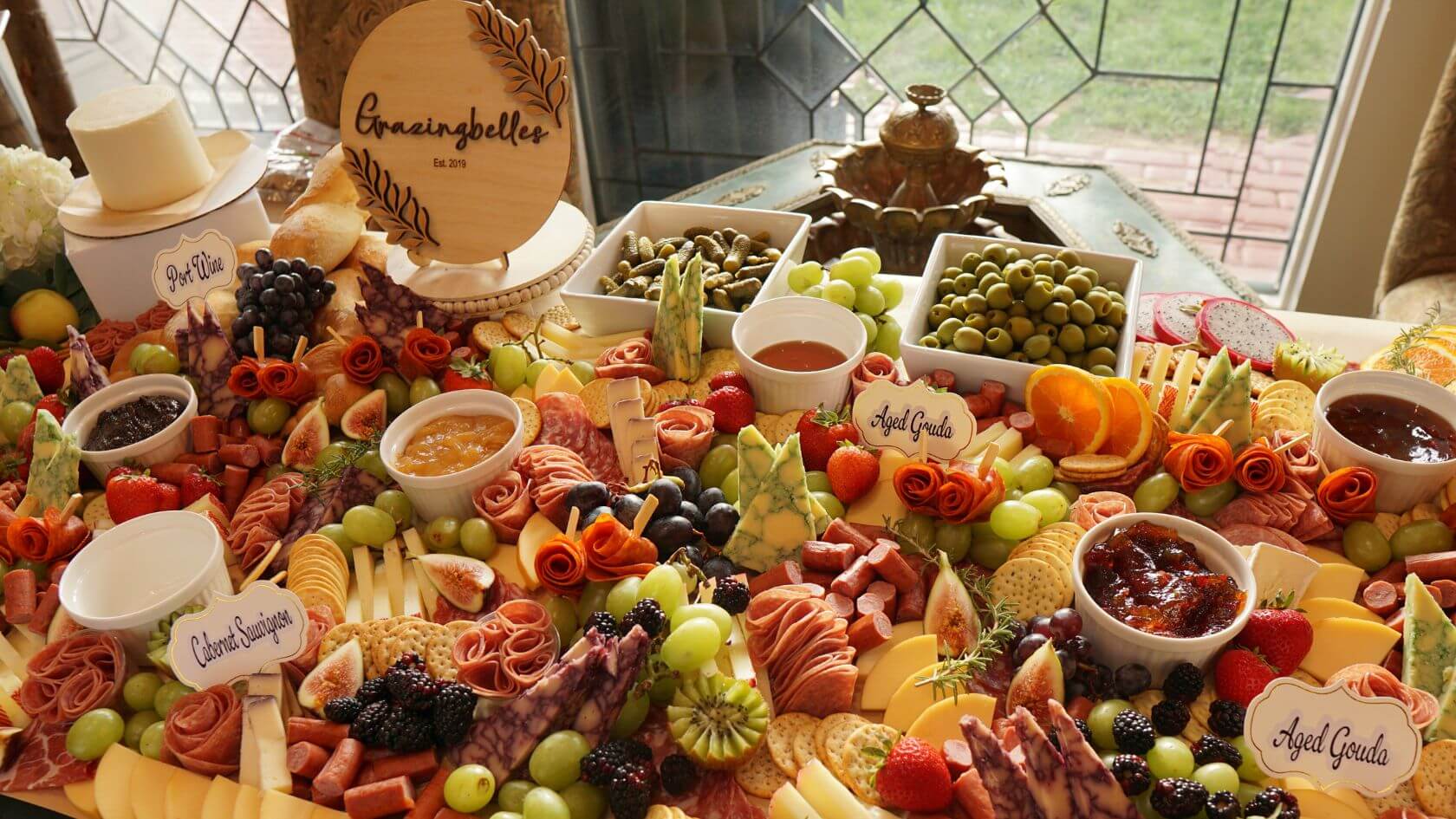 Elevate Your Spirits with our Sophisticated Mocktails & Boba Creations
Welcome to GrazingBelles Beverages!
Immerse yourself in a world where flavors dance and bubbles enchant. At GrazingBelles, we craft sophisticated, refreshing mocktails and innovative boba creations, ensuring every sip is a celebration of taste and texture.
---
Our Beverage Services:
Artisan Mocktails: Discover our eclectic range of handcrafted mocktails, blending exotic fruits, premium syrups, and fresh herbs, creating a symphony of flavors that elevate your senses.

Signature Boba Creations: Indulge in our innovative boba concoctions, combining luscious teas, velvety milk, and chewy tapioca pearls, each sip a delightful journey of contrasting textures and tastes.

Customized Beverage Menus: Tailor your beverage experience with our customizable menus, allowing you to curate a selection that perfectly complements your event's theme and culinary spread.

Beverage Pairing Consultations: Enhance your gastronomic experience with our expert pairing consultations, ensuring each beverage complements and elevates the flavor profile of your chosen charcuterie delights.
---
Featured Mocktails:
Tropical Bliss: A radiant blend of pineapple, coconut, and lime, garnished with a fresh pineapple slice and mint, transporting you to a tropical paradise.

Berry Elegance: A symphony of mixed berries, lemon, and sparkling water, adorned with fresh berries and a lemon twist, a refreshing burst of tart sweetness.
---
Signature Boba Creations:
Velvet Rose Boba: A sensual concoction of rose-infused milk tea, accompanied by the chewy richness of honey-soaked boba pearls, garnished with delicate rose petals.

Mango Tango Boba: A vibrant fusion of succulent mango, silky milk, and tantalizing tea, with the playful chewiness of our signature boba pearls, crowned with a fresh mango slice.
---
Sustainability & Quality:
At GrazingBelles Beverages, we are unwavering in our commitment to sustainability and premium quality. We utilize eco-friendly packaging, and meticulously source fresh, high-quality ingredients to ensure every beverage is a guilt-free indulgence that satisfies the soul.
---
Booking & Consultation:
To elevate your event with GrazingBelles' exceptional beverage experiences, reach out for a personalized consultation. Let's concoct a beverage symphony that echoes your taste and spirit.
Contact Us: CLICK HERE
GrazingBelles - Sip the Elegance. Taste the Excitement.